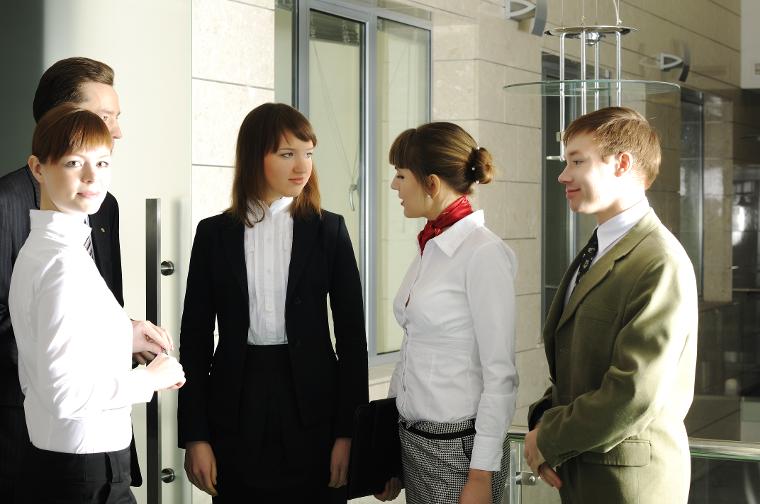 Testimonials
I have 50+ positive reviews on Proz: https://www.proz.com/feedback-card/1336133
"I can't believe that after working with Annie almost daily for over 10 years, we have not recommended her here. Well, if it helps, we've been working with Annie for over 10 years. Daily. Enough said.", Paul Elwood, Language Department LLC.
"Annie is excellent. She is very quick to turn things around. She is always willing to proof the work after the designer lays in the copy. I find her one of the most responsive service providers that I work with. I highly recommend Annie.", Ann Rote, Trex RainEscape.
"Annie is a positive collaborator, shows a quick response, on-time deliveries, and good quality. Will work again!", Lodovico Passalacqua, Burg Translations.
"Very happy with Annie's IT translations. She's top of mind when it comes to Canadian French.", Rik Schraag, Maverick Translations.
"Good communications, fast response, professional and good skills. Will definitely work again!", Cristina Neves, Corporate Multilingual Network.
"Very professional and reliable, fast delivery and accuracy guaranteed. Working with Annie was a pleasure. Thank you, Annie!," Beatrice Cortis, 2M Language Services.
"Excellent, responsive translator. Professional and always helpful in my hour of need," Robert Lo Bue, Applingua.
"I worked with Annie last year on a large software UI translation project and I can say with certainty that she provides very-high quality work. She also brings a very helpful customer service-oriented approach to translation projects. Highly recommended," Jeff Gary, Griffin Translation, Inc.
"Annie is a very good asset for FR-CA. Reliable, very professional," Venga Global.
"Top quality! Very accurate, professional, responsible and reliable translator. Annie can manage small and big projects without any problems. I highly recommend everyone to work with her," Julia Levitin, Justice Translate.
"Very professional, responsive, easy to work with.", Viky Gotz, Echo International.

"Very good translator. We highly recommend her and will use her again," Jodi Castro, ABC Translation Services.
"Annie has a passion for her craft and appears to love her job. This is apparent by her obvious extensive research, the details questions she asks and the length she goes to ensure the best possible end result. She is meticulous, delivers high quality work in a timely manner. Annie is a rare gem and I have been impressed with her from the first contact. She truly is a 5 star translator and I highly recommend working with her. Thank you Annie, I look forward to hopefully working with you for many years to come on our Canadian French assignments," Bianca Clark, Clark Translations.
"Very professional and punctual. Always a pleasure," Stéphanie Pate, Faithful Translations.
"Excellent work, on time delivery," Mike Hunter, Better languages.
"Annie is a trustworthy collaborator and a valued member of our network," Mélanie Chevalier, Creative Culture.
"Annie provides high-quality, accurate and on time French translation services. Thanks Annie ( c :," Hermes Figueiredo, Intervoices.
"Our account coordinators find Annie professional to deal with and she is on-time and her quality of work is excellent, as we expect. We look forward to continuing to work with her," Ema Dantes, Language Marketplace.

"Great, friendly service," Camilo Courtenay, Lingomez Ltd.

"Annie provided great help with an important project; great co-operation, very professional," Kathi Stock, Kathi Stock Translations.

"Very satisfied with her work and helpful attitude. Reliable and on time delivery," Karla, Verovar.
"Accurate and reliable translator. Good communication and work ethics. We will work again with Annie," Olena Polissky, Art One Translations.
"Great to work with!," CommBridge Language Services.
"Very professional, punctual, honest, and always ahead of schedule. Thanks a lot Annie!," Suzanna Amr Badr, Az Localize.
"Annie is one of our best French translators and we love working with her. Always good quality and very responsive," Compass Languages.
"Excellent service. Thank you," Kellie Williams, Global Communicators.
"Annie, thanks for your good work," SHGA Translation Company.
"We look forward to working with Annie again," Alfred Marton, Lingo2Lingo.
"Excellent service," Gisèle Aubut, Aubut Communications.
"Perfect service. We are willing to work with her again," Juan Lopez.
"Annie helped us out with translation from English to French. We look forward to working with her in the future," Maksym Omelchenko, HQ Translations.